Travel Insurance - Cancelation Policy
Traveler Insurance:
We strongly recommend that travelers purchase cancellation/interruption, medical and evacuation insurance. East Site Inc can provide you with our insurance rates and details if desired.
In case you purchase your own insurance, please provide us with the name of your insurance company, policy number and the insurer's 24-hour emergency telephone number.
We are proud to offer Travel Insurance quotations and purchase the insurance policy for you from the following providers (please click on the company banner below):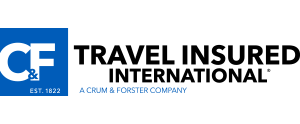 Cancellations:
In case you need to cancel your travel plans, please notify us in written by e-mail, fax or mail. Upon your written notification is received, the following charges will apply:
61 or more days before departure – full refund, less deposit
31-60 days before departure – 50% of land tour cost
30 days of less before departure – no refund
Please note, no partial refunds are available for any missed days of the tour or any whole or part of the tour, accommodation, meal or any other service not utilized by the participant during the tour.
East Site Inc has the right to cancel any tour prior to departure for any reason whatsoever, in which case full refund of amount charged for the tour will be made. In the event of cancelation taking place, East Site Inc is not responsible for any expenses occurred by travelers in preparation for the tour (e. g. non- refundable air tickets).
Making a Payment:
A non-refundable deposit of $500 per person is due to make a reservation on a tour. Payment in full is due no later than 60 days before the departure, all payments can be made by check or money order made for East Site Inc, wire transfer or credit/debit card.